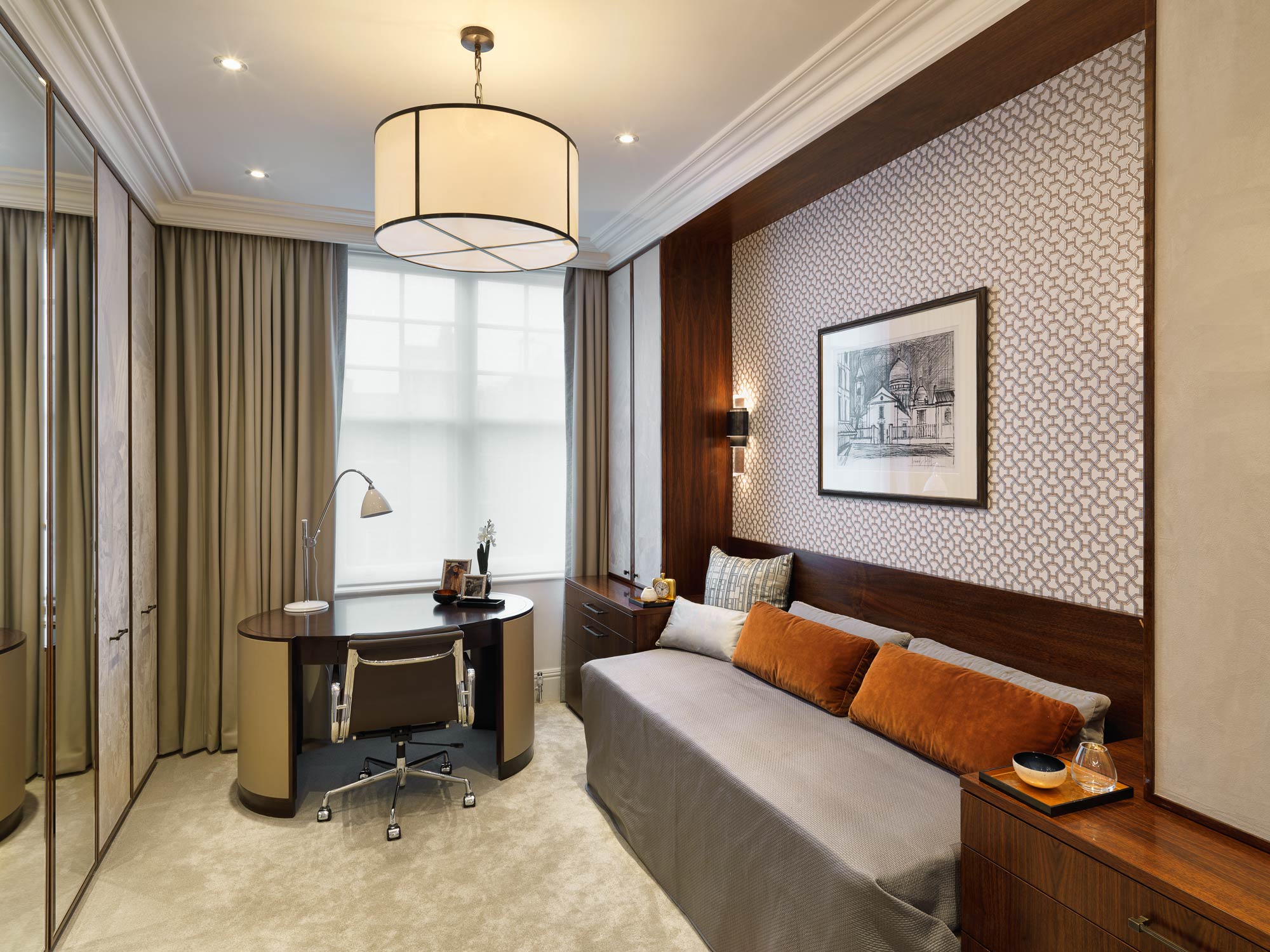 Cadogan Square
Designer: Actium Design/Fossey Arora – Interior Design and Architecture
Project Manager: Grzegorz Niedzwiecki
Timing: from August 2014 to February 2015)
Cadogan Square features some of the most stunning architecture in London. Steeped in history, and beautifully maintained, the properties here are simply breath-taking.
Mimar felt immensely privileged to engage with our client to work on this exclusive, luxurious building in the heart of Knightsbridge.
Our brief was to perfect and finish the walls and ceilings, and to install classic parquet and tiled floors. In addition, our expert electricians drew on their experience and skills to fit modern, intuitive lighting. Our sub-contracted partners also installed a brand-new AV system throughout.
In our experience, everyone loves kitchens, and Mimar and the team is no different. We re-located this, the most important room in any home to somewhere more user-friendly. Plus, we modernised it with high-class appliances.
Then, Mimar's plumbing team renovated the three large bathrooms in the property, installing ultra-luxurious features for a special, luxurious touch.
To sum up, Cadogan Square was a project that needed immense attention to detail and teamwork. Why? because we had to manage three on-site subcontractors – all specialists in their own right:
Marble installers for the bathrooms
AV system
Joinery company to crate bespoke, luxury furniture.
Altrium Design managed all the communication on behalf of our client.
All projects