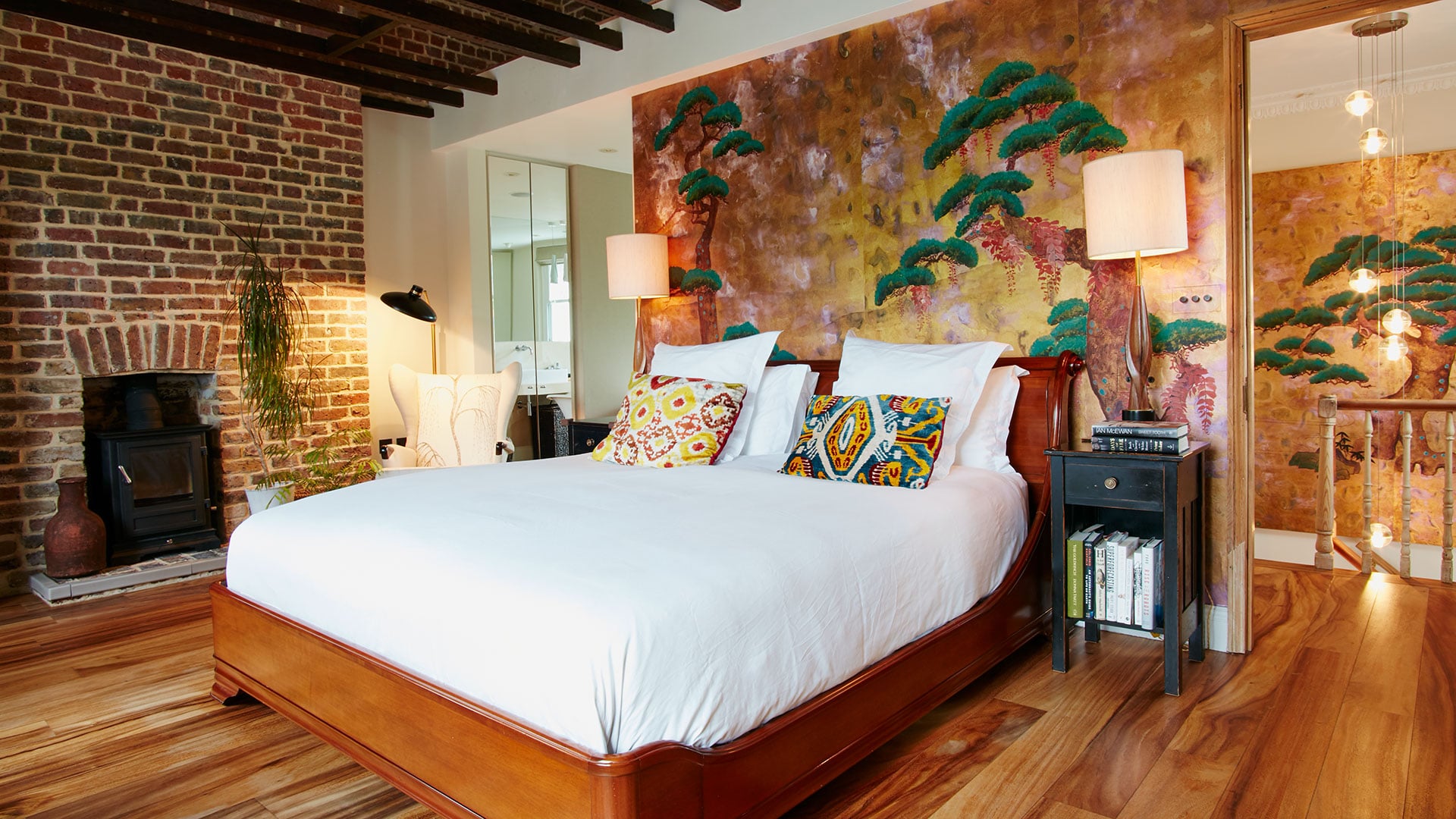 East Heath Road
Designer: Fossey Arora Interior – Interior Design and Architecture
Project Manager: Grzegorz Niedzwiecki
Timing: 1 year and 8 months (from May 2012 to November 2012)
Mimar's challenge: to add different, new materials with an innovative touch. Yet, without losing the traditional look and feel of this Grade II listed building. And, of course, to keep within strict building regulations.
We're delighted to say that we delivered above and beyond. Equally, our client was thrilled with the results.
This incredible property had stately beginnings. So, we needed to keep everything in keeping with the period. So, we restored cornices, wood beams and original fireplaces. Plus, we accented them with raintree wood, which became the focal feature of the building.
Our team used this material to create magnificent floors. Not to mention stunning feature walls. From a structural point of view, we needed to take great care. So, we carried out repairs to the tiles on the roof and to the pointing. Additionally, the team moved the boiler room to the basement.
The Mimar team refitted the electrics and plumbing, too. And, perfected the walls and ceilings to complete this exceptional and exciting build.
All projects