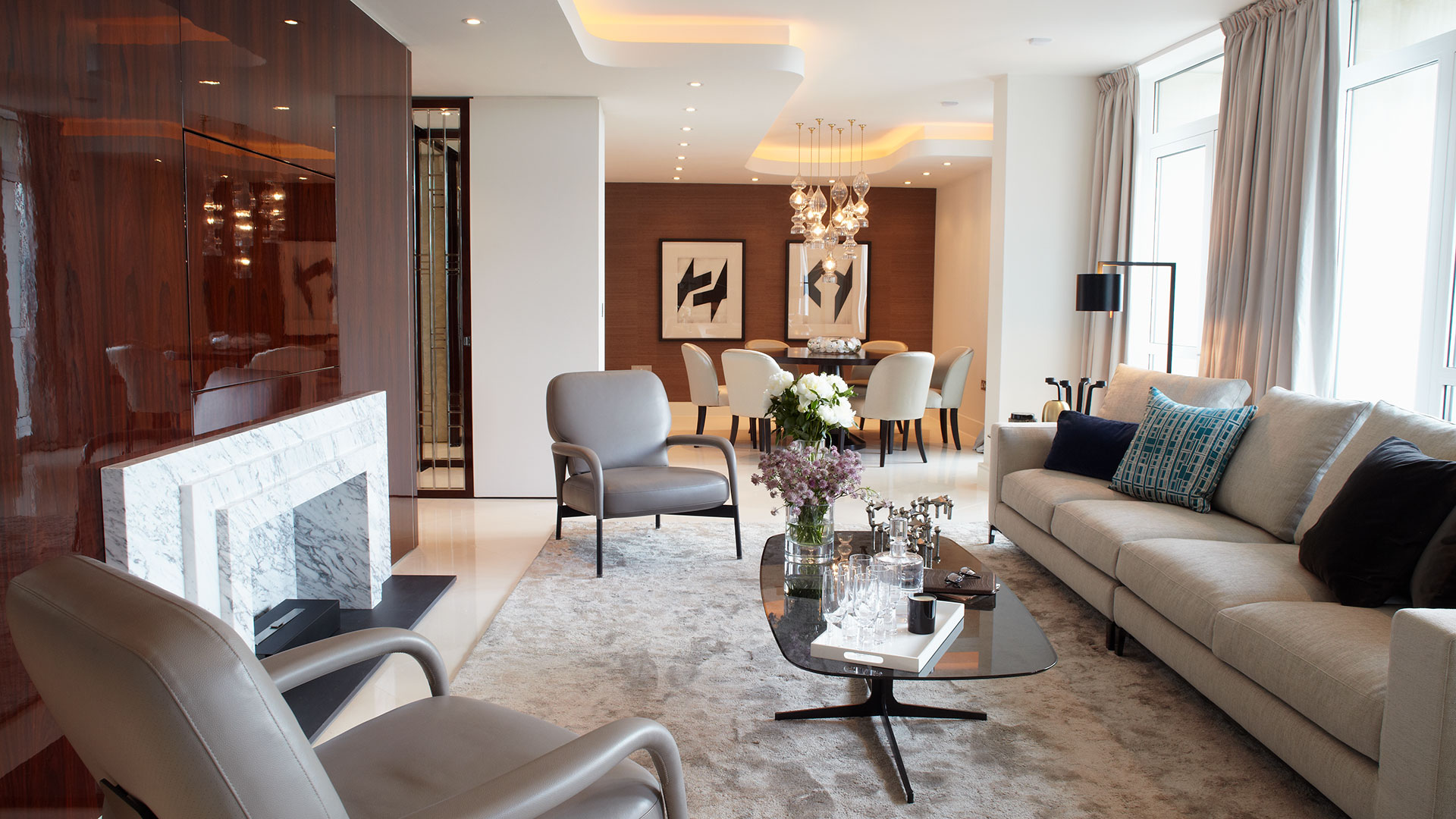 Lancelot Place
Designer: Fossey Arora Interior – Interior Design and Architecture
Project Manager: Adrian Pawlowski and Mariusz Staniec
Timing: 6 months (from January 2011 to June 2011)
Yet more perfection – from THE high-end London construction company. Mimar's client asked us fully to refurbish this beautiful luxury apartment in one of the most exclusive areas of London – Knightsbridge.
Our work included a complete renovation and a full update of all the electrics to install both inset and modern chandelier lighting. A contemporary touch with tradition in mind.
The Mimar team lowered the ceilings and created smooth, flawless lines. The result was a consistent, attractive theme throughout the whole property.  For the ultimate, high-end touch, our professional plumbers also installed two, new luxury bathrooms.  We finished the walls with a range of innovative materials for an outstanding impact. For example, leaded glass, mirror and fabric to create fascinating textures. The television is now encased in a unit with a rising panel to deliver discreet, high-end relaxation at the end of a busy day.
Finally, our professional carpenters created high-quality, inbuilt furniture with flawless, classic finishes.
All projects