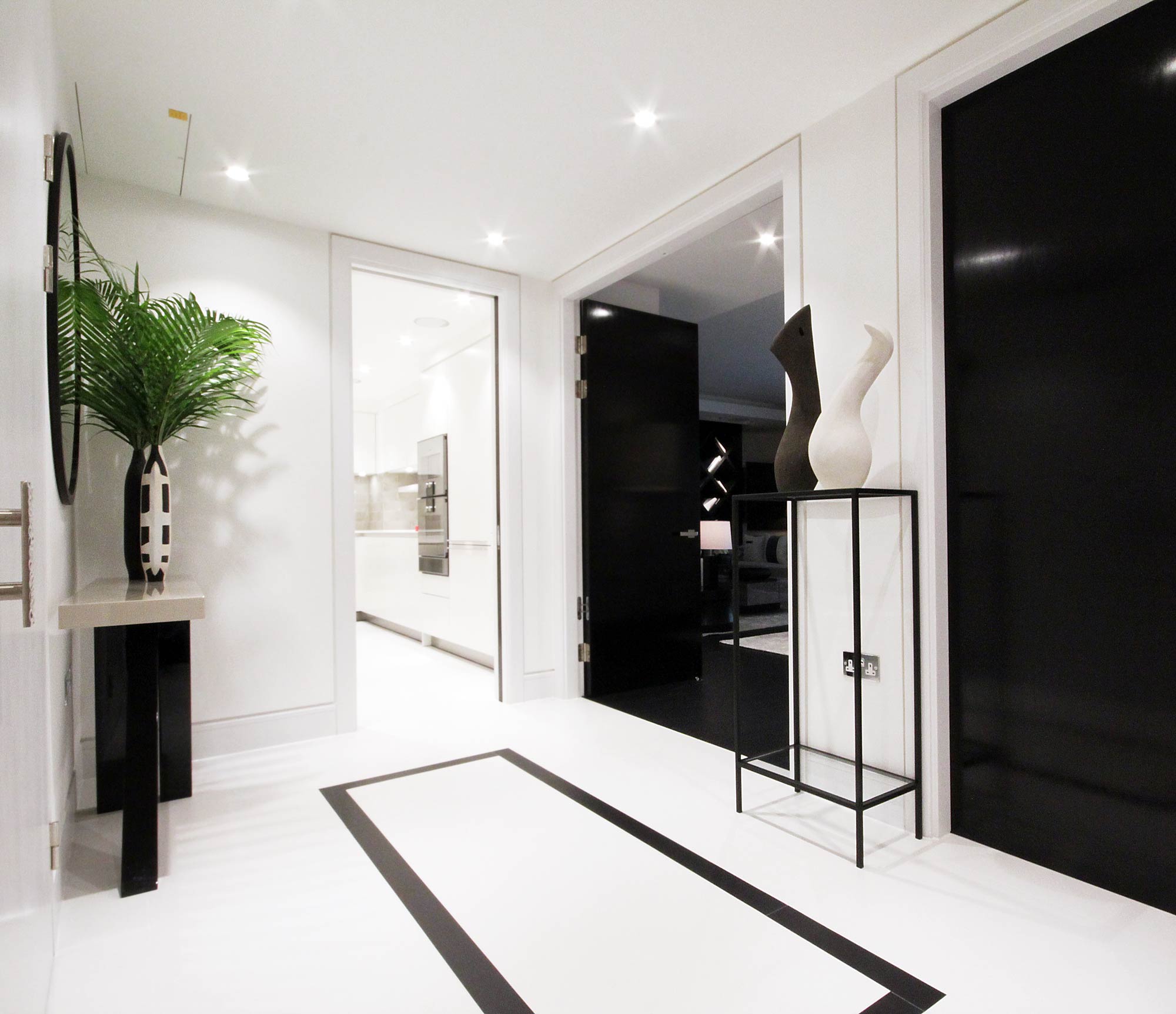 The Knightsbridge Apartments
Designer: Kelly Hoppen Interiors
Timing: 14 Weeks (from January 2017 to March 2017)
Knightsbridge. One of the most exclusive areas in London, and throughout the UK.
And, a much-sought after place to live for the discerning property owner.
Our client contacted us to carry out a complete refurbishment. The brief was straightforward, yet demanding: make sure that we finish everything to the highest quality build standard. Nothing less than grandeur and perfection would do. As always, Mimar stepped up to the mark with hard work, focus and commitment.
To start, the build team lowered the ceilings and perfected all the surfaces in each room. Our electrical experts rebuilt the systems from scratch. Then, installed state-of-the-art lighting throughout. Finally, our professional plumbers refitted and installed three luxury bathrooms, with high-end appliances.
Modesty aside, we were delighted with this project. In brief, it encapsulated the perfect style and tone of Mimar's work.
All projects